i came across this site from browsing through profiles on downelink.com. it's supposed to recognize your facial features and match it with celebrities. i tried three pics and here are the results: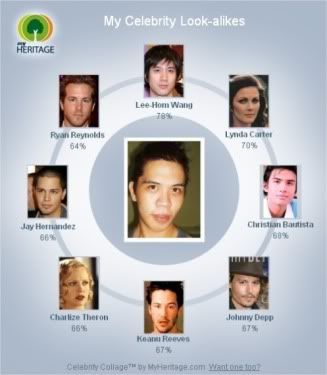 so, apparently, according to the three trials, my celebrity look-alike match is this guy named Lee-Hom Wang (which i barely look like!)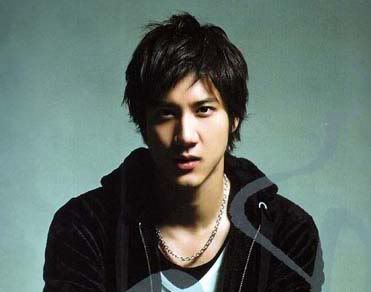 and for added fun, i tried celebrity-matching my SATC (that's Sex and the City) "girlfriends"
Samantha - Heather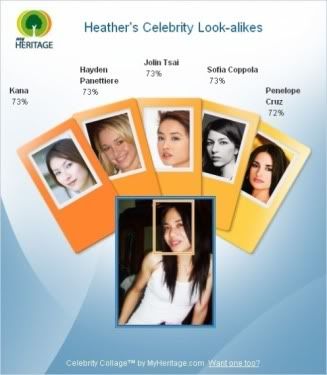 Charlotte - Jack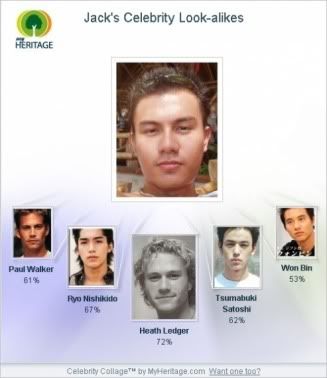 Miranda - Marko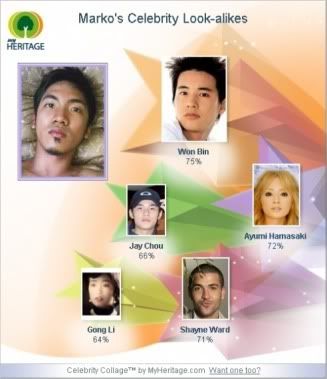 i'm the Carrie of the group by the way. if you're wondering why... it's because I SAID SO!
that's all for now
-fin-